The new David Morgan catalog ships in early September. While we have many exciting new products that we think you'll like, we can't tell you about them just yet. But we can give you a small taste.
Black Traveller
The Traveller is one of our best-selling Akubras. It's perfect as your 'take-anywhere hat.' The fabric is pliofelt, a fur felt that maintains its shape. You can push the crown down to fit inside a bag or suitcase and it will return to its original shape. Remember though that the brim contains a memory insert, so you cannot roll it.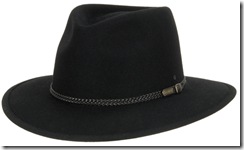 Loon Cards
Our loon cards have arrived. The new version is slightly larger at five inches by seven inches. It is still printed on natural card stock. The loon's reflection is stylized. By Marvin Oliver, whose work merges the spirit of past traditions with those of the present.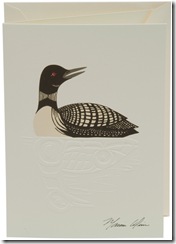 LEARN MORE ABOUT: