Although David Morgan is known for its leather whips, we understand the cost can be prohibitive for some.  Since many new whip enthusiasts aren't sure if they want to pay the price for a leather whip, we provide a synthetic version made by Karaka of New Zealand.
Karaka Products is one of New Zealand's leading providers of whips.  Because the whips are synthetic, the cost is much lower than a leather whip.  They are also low maintenance.  Not only can they get wet, but they work well even when wet.  They can be used in the snow or mud.  And if you get them dirty, water will clean them.  They do not rot, will not break easily, and are maintenance free.  They do not stretch, and there is no need to add any dressing.  Inexperienced users can feel secure knowing that they will not damage the whip.
While you can find a cheap whip on Ebay, they will likely be too light, too loose, and a real challenge to crack.   Don't buy a wall hanger, get started in the right direction with a Karaka.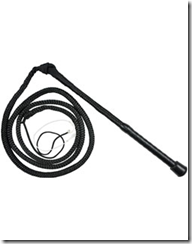 Karaka Stockwhip (6 ft)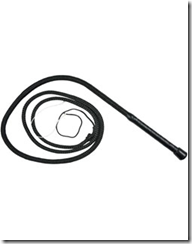 Karaka Bullwhip (8 ft)
LEARN MORE ABOUT: