Akubra's dedication to quality has made them one of the premier hat makers throughout Australia and the world.  David Morgan has proudly sold their hats in the United States since 1965.
Will Morgan visited the Akubra Headquarters in Kempsey, Australia. We thought you might like to get an inside peek into the making of an Akubra hat.
Brian Tucker, Production Manager, stands before the blowing machine.  Here the fur is mixed, removing any clotted hair, felt or dirt.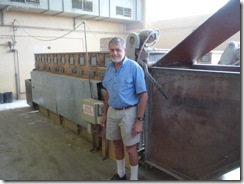 When the fur leaves the blowing machine, it is like soft cotton.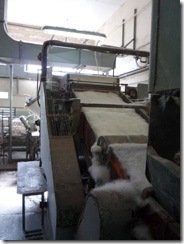 In the first stage of making the hat, the forming machine (not seen) will make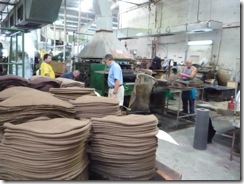 a large cone that is extremely fragile and three times the size of the finished hat.  From here, the hats will be shrunk, dyed and then shaped.
Stoving is the final wet process.  The hats are dried overnight.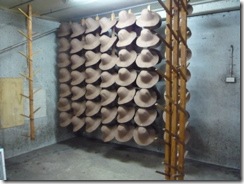 Trimmings, such as linings, ribbons and sweatbands (pictured here), are prepared in the factory.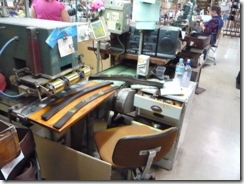 Ready for shipment!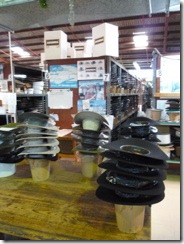 LEARN MORE ABOUT: