Two of our Akubra retailers were gracious enough to send us photos of an Akubra atop their boots. We are proud that these companies offer Akubra hats alongside their superbly crafted boots.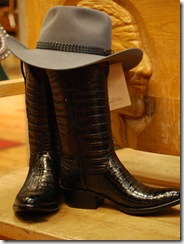 These Lucchese Ostrich Leather Boots go perfectly with a high quality Akubra. The hat shown here is our Snowy River.
Visit Alcala's Western Wear in Chicago.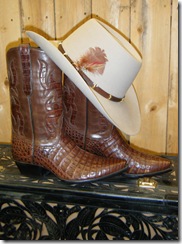 Falconhead's Tres Outlaws Alligator boots with an Akubra Boss make a striking duo.
Visit Falconhead Boots in Los Angeles.