All of our Cavin Richie jewelry pieces are top sellers. Cavin captures the spirit of every animal he carves. Each is accurately detailed down to the texture of the animal's skin or fur. His line includes birds, mammals and amphibians. For the past thirty years he has carved with shed elk antler and woolly mammoth ivory. These carvings became the basis for his lost wax casting jewelry.
We are pleased to offer these solid bronze lost wax castings. A patina complements the earthy metal, giving each piece a unique finish. The fishhook earrings have hypoallergenic (gray niobium) hooks.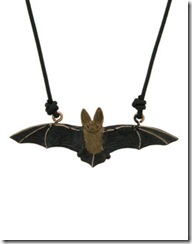 Long-Eared Bat Pendant, available also as earrings.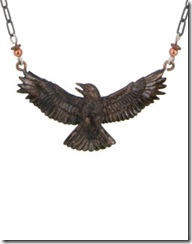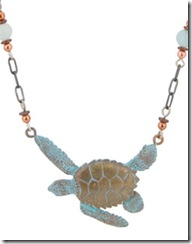 Sea Turtle Necklace, also available as earrings.
LEARN MORE ABOUT: