With Christmas just two weeks away, you might be a little nervous if you haven't found the right gift. Don't worry! David Morgan carries a large selection of unique items. Our Pacific NW Indian Jewelry will please anyone with an artistic bent while our socks can satisfy those with a more practical side.
Below are two items that David Morgan has recently acquired:
For 150 years, Begg Scarves have been the epitome of style and craftsmanship.  Their classic design will last long after any fad has faded away. Our lambswool scarves are incredibly warm and light. The Jura wool provides warmth and wicking properties while the Angora adds a silky feel. Colors: bordeaux, denim, evergreen, cooper beige (beige and light blue stripes) and ontario blue (blue plaid with red and white)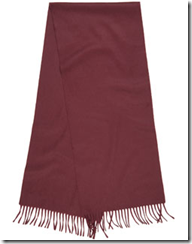 Note: Begg scarves are no longer sold.
Boma's trivets lend both form and function to any kitchen. Made of recycled glass, it can be heated up to 340 degrees Fahrenheit. But don't let the sturdiness fool you.  The frog and salmon designs should hang on your kitchen wall when not in use. They are that beautiful. Colors: rosewood and slate gray