Style and color matter, but weave and yarn are just as important when choosing a sweater.  If you are using your sweater for work, you may want a tighter weave and a stronger yarn.  If you are wearing it next to your skin, then a merino wool provides comfort.  For the warmest sweater, bulk will prevent heat from escaping. 
All of our sweaters are made with wool.  Some are pure wool, some are mixed with other fibers such as our delightful Possum/Merino wool sweaters, and some have a touch of synthetic fibers added for strength and durability. Compared to less expensive synthetic competitors, wool reigns supreme for its warmth and comfort.  Wool is also the optimal fiber for moisture transference and will not retain an odor.
Below we feature five of our sweaters.  From top to bottom are: Devold's Aquaduct Polo, Thermo Jacket, and Marine Sweater, Lothlorian's Possum Sweater and Devold's Islender Sweater.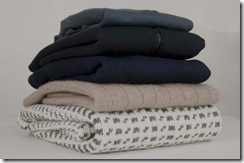 Next up is a close-up of each sweater: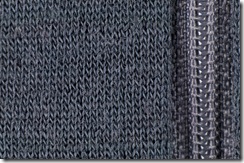 Devold's Aquaduct is made of 95% merino wool and 5% nylon.  Warm air is trapped between two layers, providing a warm, but lightweight top.  The merino wool makes it comfortable next to your skin.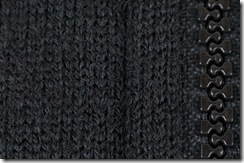 Devold's Thermo Jacket is composed of 100% merino wool.  Light and soft, it is an excellent layering piece that also works well as an outer jacket.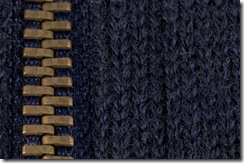 Devold's Marine Sweater (both zip-turtleneck and crewneck) is the traditional Norwegian sweater used for work.  After a decade or so of hard use, the Norwegians would take their sweater to tailors who traveled on the waterways in barges to have the cuffs replaced.  The Islender was the sweater of choice of the Artic and Antartic explorers in the early 1900s. The wool is worsted, providing a stronger and tighter weave.  This design also prevents snags.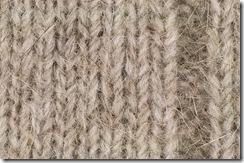 Lothlorian Sweaters (men's v-neck and women's cardigan) combine the soft pointed ends of possum fur with merino wool for an extremely soft and luxurious fiber.  Because possum fur has a hollow core, the sweater is very light and very warm.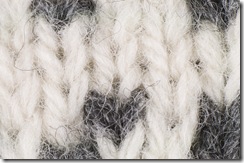 Devold's Islender Sweater is our thickest sweater.  The bulk prevents heat from escaping while the weave provides an elasticity that prevents constraint.  However, we recommend wearing a shell over the sweater.  A strong wind can penetrate the weave and rob you of heat.
LEARN MORE ABOUT: