David W Morgan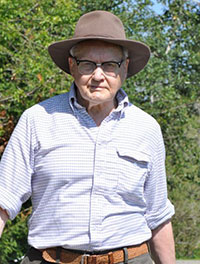 David William Morgan
David Morgan of Woodinville, WA died July 8, 2015.  Born May 21, 1925 in Vancouver, Canada, David is survived by his wife of 62 years, Dorothy, their four children (Olwen (Robert Ruggeri); Barbara (Chip Zukoski); Meredith (Ed Orton) and Will), six grandchildren and one great grandchild.
David was a metallurgist by training and an entrepreneur by nature.  He and Dorothy founded Austral Enterprises in 1962, which continues to this day as David Morgan, LLC.
David was kind, helpful, gregarious, generous, and an excellent problem-solver.  He will be missed.  The family wishes to express gratitude to Lawrence and Michelle's Adult Family Home for the loving care they provided.
Services will be private.  In lieu of flowers or contributions please do something kind or helpful in David's name.
A celebratory review of David's life on our company blog. We know David was appreciated by many. If you would like to share a remembrance, please email [email protected].